IT that works for you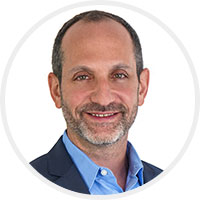 Started in 1992, Vector IT Group is a complete technology solution provider. We are 100% committed to making sure business owners have the most reliable and professional IT service in Chester County. Our team of talented IT professionals can solve your IT nightmares once and for all.
Here's why so many businesses depend on Vector IT Group for complete IT services and support:
1. We have flexible contract options:
We won't tie you into a long-term service agreement to retain your business. Instead we offer 3-month contracts and earn your recurring business by providing a consistently high standard of service. If at any time you are not happy with our services, you can provide us with 3-months' notice to terminate. We'll help transition you to another team by providing passwords, access, and removing our tools without additional fees.
2. We are local and punctual:
We exclusively serve businesses located within an hour drive of West Chester PA. We provide fast effective support to our clients from our support offices that are in West Chester and Exton PA. Our on-demand remote support services ensure that we are working on issues as our management tools alert or our customers request support. The less our customers wait, the happier they are.
3. We guarantee a smooth service transition:
Moving from your current IT provider may seem like a daunting task, but our team has a clean track record of transitions and will fully manage the change of service. Your new senior engineer will communicate directly with your previous IT services provider during the client on-boarding process to capture critical information, passwords, and access so we have what's needed to keep your IT systems running optimally. We have on-boarded dozens of clients in the last 2 years alone and guarantee there will be no headaches during the process.
4. We have the right people:
Our techs are selected based on technical acumen AND their ability to work with others. Our help-desk technicians are seasoned professionals who have more experience than senior techs at other local IT service companies. We work as a team and our goal is always to provide prompt, accurate, and efficient services while ensuring the customer knows what we're doing. Our techs are all full time, salaried employees with medical and retirement benefits. Currently our average length of employment for our team is over 10 years!
5. We will always get you proper answers:
You will never get a smoke screen or a hollow answer when you ask us for guidance or advice. If we don't know how to answer your question, we'll tell you directly and follow up with our team, partners, or industry colleagues to get you answers.
6. Your call will be answered by our staff during business hours:
You won't get stuck in a phone system when you are calling in for support. Quick answers + quick service gets your issues solved to quickly get you back to work.
7. We have a fully stocked repair depot:
Our main office in West Chester also serves as a full bench for repair of physically damaged systems and data recovery operations. We have a dedicated team of bench technicians that will repair your damaged hardware in hours/days not weeks, ensuring that we can get you back up and running promptly. We also have a fleet of loaner equipment to keep you working if we must order parts for your repair job.
8. We take responsibility for our mistakes. No finger pointing:
We're human and although we strive for perfection, we will never claim to be perfect. Anyone who does is simply selling something they cannot deliver. If we make a mistake, we will admit it and work tirelessly to correct it at our cost. This mindset ensures that our customers trust us fully and that our tech's deliver the best service possible.
9. We will keep your computers running as fast as possible for both you and us:
Our customers demand quick and stable computers and so do we! Servicing a company with old/slow hardware takes impossibly longer than it should. By keeping our customer sites running optimally and their systems running as fast as possible we can guarantee that our services are delivered with the least amount of delay and impact to your workday.
10. We bill what we quote:
If we quote a project for 4-6 hours, but it takes 9, you only get billed for the 6 hours quoted. If it takes only 4 you get billed for 4. This is how we like our vendors to service us and how we always have worked with our clients.
11. We build lasting relationships:
We have always valued building long-term relationships with our clients and go the extra mile to ensure we deliver a level of service that exceeds expectations. More than 80% of our clients have retained our services for more than 5 years with more than 20 customer relationships that are 15+ years.
12. Our partners have been with us for 5+ years:
While providing your Complete Care Managed Services we may uncover additional support needs, i.e. VOIP phones, network cabling, security cameras, furniture needs, electrical installation, etc. While we don't directly offer those services, we have a team of partners who have worked with us for at least 5 years each. Just because we don't do it ourselves doesn't mean we cannot help getting it done.
Our custom service packages deliver what you need and want without overstepping the boundaries of your budget. From cloud services to data backup, Vector IT Group is here to team up with you and your company for expert support.